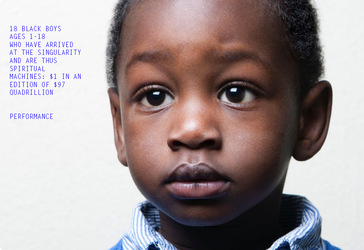 MapSpace Exhibition
#BLACK
Performance, Discussion, Exhibition
Curated by Damali Abrams

Image: Terence Nance
Reception with the artists:
Saturday, November 21, 2015, 6:30 – 8:00pm
Reception is free and open to the public.
Exhibition on view November 21, 2015 - January 16, 2016
Artists: Damali Abrams, Nontsikelelo Mutiti, Terence Nanace, Shani Peters, and Sharita Towne.

For a PDF of Nonstikelelo Mutiti and Damali Abrams Zine's, visit our publications page.
Miranda Arts Project Space is thrilled to announce the opening of #BLACK, a performance, discussion, and exhibition
exploring the insurgent idiom of Black culture and the social, geographic, and political changes it brings about.
Join us for an opening reception and gallery talk with the artists on Saturday, November 21st, from 6-8pm.
The information age has rendered habitual the act of active informal dreaming. These active informal dreams take the shape of posts, tweets, search queries, profiles, snaps, and Instagram pictures. They are distillations of what Blackness is, could be, and will be from the inside out and, depending on from what vantage point you are watching, scrolling, or googling, from the outside in.
The information age has been defined by the proliferation of the means of information production and consumption. Every Black American is walking around with a news camera, broadcasting device, and television in their pocket. We are not disenfranchised in our ability to emit and consume information. The debate still rages as to if this proliferation is a proliferation of power, if documenting the violent crimes committed against us means accountability or justice, if the glut of images of Black faces means representation, but what is clear is that the act of self-documenting, defining, producing, emitting, and distributing has for our generation become habitual. And where will that go? What are the implications of it? Is it truly new? Is newness important? Can we get predictive about what this means for the survival or purpose of Blackness as a cultural idiom?
The artists in this exhibition use both old and new technologies to create work that embodies contemporary constructions of Blackness. Nontsikilelo Mutiti contributes items that viewers can take away from the exhibition, such as a zine, and buttons commemorating unarmed Black men or women who has been shot by the police in the last year. Shani Peters & Sharita Towne collaborate as URe:AD Press. Damali Abrams is remixing her poetic photo essay, The Sincerest Form of #BlackJoy May Be Art, but Who Can Say for Sure? previously published in ART21 Magazine, into a zine; transforming a piece that only exists online into a tangible object. Terence Nance will perform his work,
"
18 Black Boys Ages 1-18 Who Have Arrived at the Singularity and are Thus Spiritual Machines",
a performance using google search, as well as contribute one of his films.
The gallery will be open during the exhibition Wednesday through Friday 12-5pm and Saturday by appointment.
For more information and for high res images:
Contact: Patricia Miranda, Director, mirandaartsprojectspace@gmail.com
image: Terence Nance